RESCUE SAM SEMIAUTOMATIC DEFIBRILLATOR with Carrying Bag
RESCUE SAM Semiautomatic Defibrillator , with:5 years capacity battery Adult Electrodes and  Carrying bag. (8 years warranty) IP54

Politiche per la sicurezza
(modificale nel modulo Rassicurazioni cliente)

Politiche per le spedizioni
(modificale nel modulo Rassicurazioni cliente)

Politiche per i resi
(modificale nel modulo Rassicurazioni cliente)
Short Description: 
Completely realised in Italy by the  Progetti Medical company, based in Turin,  engaged in the development of products for the prevention and treatment of heart disease for over 25 years, the  Rescue Sam defibrillator represents the made in Italy in the world, is sold in over 60 countries.
With a weight of just over 2 kg the Rescue Sam is able to deliver 200J from the first discharge, which is rare in defibrillators of this price range.
The transport bag deserves a special note, beautiful, protective and very practical and the guarantee of 8 years with service center in Italy
It is the only defibrillator produced entirely in Italy in all its parts, from the technical point of view it is reliable and the price is really interesting. Excellent quality/ price ratio and Made in Italy.
Warranty: 8 years provided by the manufacturer, electrodes and batteries not included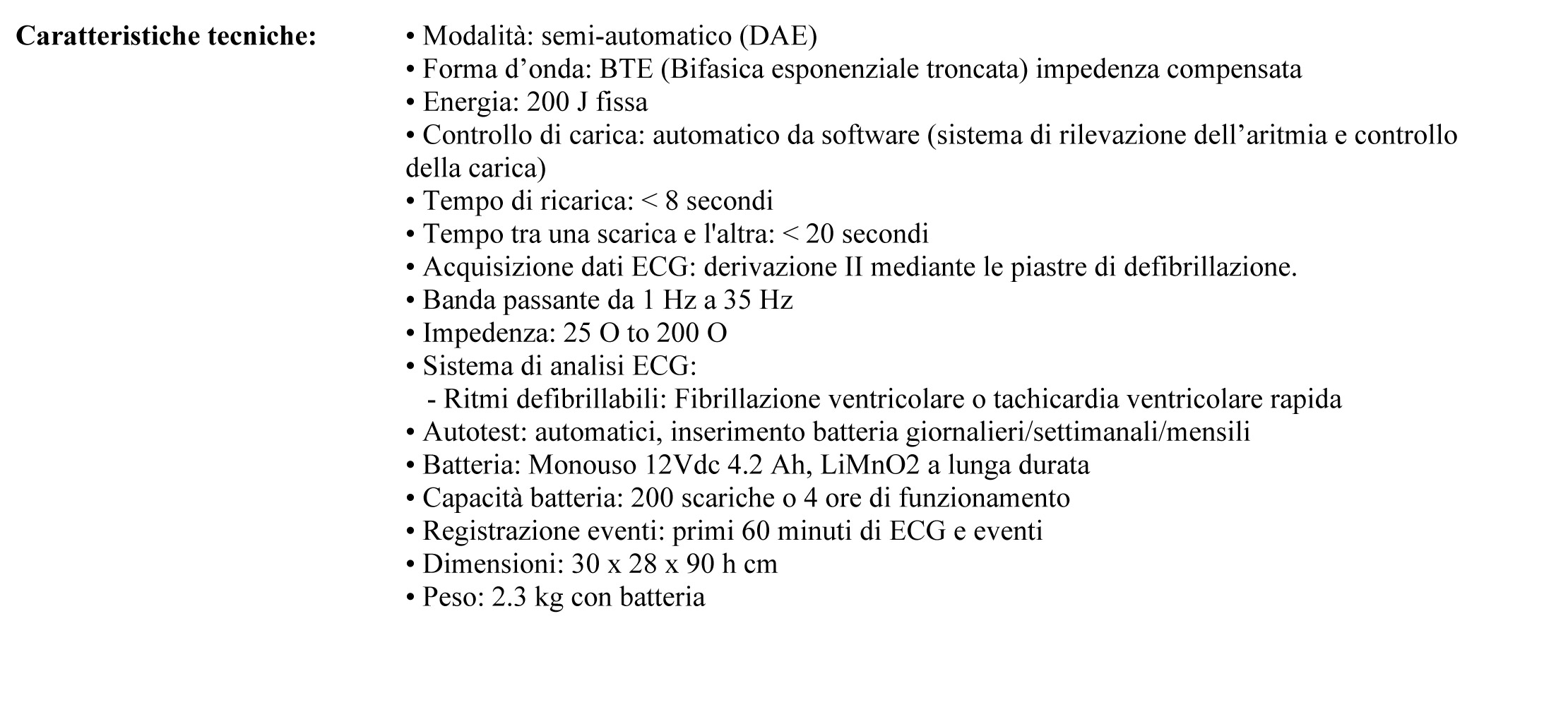 Customers who bought this product also bought: